The following section is a partial archive of previous site updates prior to 2023.
---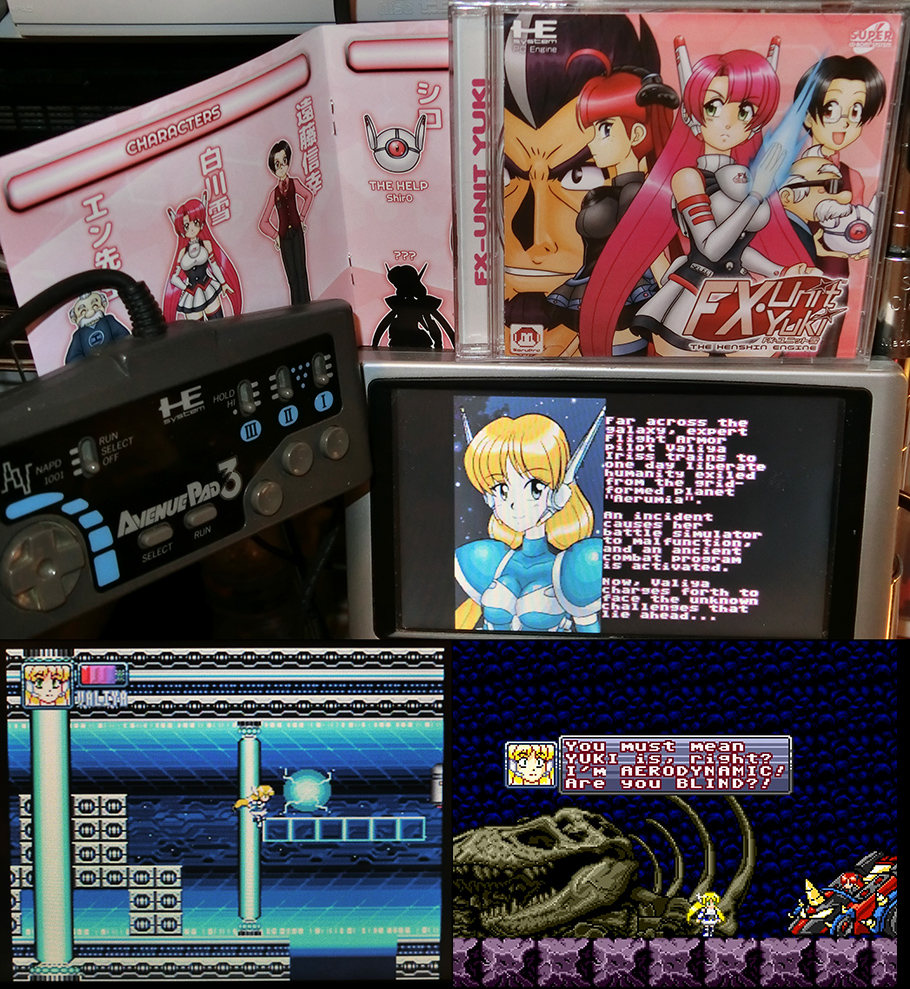 OUR MAIN CHARACTER, 'VALIYA IRISS' INVADES PC ENGINE/TURBOGRAFX, GENESIS, DREAMCAST AND PC WITH "FX-UNIT YUKI"!! As the "Flight Armor Project" team pushes toward completion and final branding, our main character "Valiya Iriss" is already taking on the universe, thanks to our crossover partner game "FX Unit Yuki: The Henshin Engine"! In a side-scrolling action platformer, Valiya takes to the ground and air in a different kind of adventure as a secret unlockable character with her own story campaign written by our Flight Armor Project staff! With a successful Kickstarter campaign, FX Unit Yuki is available now on the NEC PC Engine / Turbografx Super CD retro gaming platform, and will be coming soon for the Sega Genesis / Mega Drive, Sega Dreamcast and PC gaming platforms. For more information, or to order the game, please visit:
http://www.fxunityuki.com/
---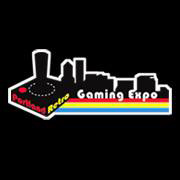 JOIN US AT THE PORTLAND RETRO GAMING EXPO 2017, OCTOBER 20-22!! Our biggest showing of the year will be at the Portland Retro Gaming Expo at the Oregon Convention Center! This may be one of our last official pre-alpha demo appearances, as we head toward a shippable production schedule. Our station will be in the Retrocade area all 3 days! We'll have 2-player simultaneous play and the Whirlwind Vortx prototype which provides real-time wind and heat effects. Besides answering your questions on the game at our demo station, design lead and co-creator Chris Tang will once again be commentating the Classic Tetris World Championships on Sunday, so be sure to tune in for some "BOOM TETRIS FOR JEFF!" action!
Classic Tetris World Championships Twitch stream link

---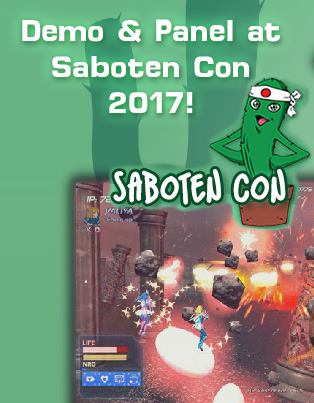 We'll be back in Phoenix, Arizona for Labor Day weekend at Saboten Con this September 1-4! Check out the demo that now features 2-player simultaneous high speed action, in the game room! Design leads will be running a panel on Monday, September 4 at 1pm in Phoenix Room A that will discuss the game and provide Q&A opportunities for fans.
---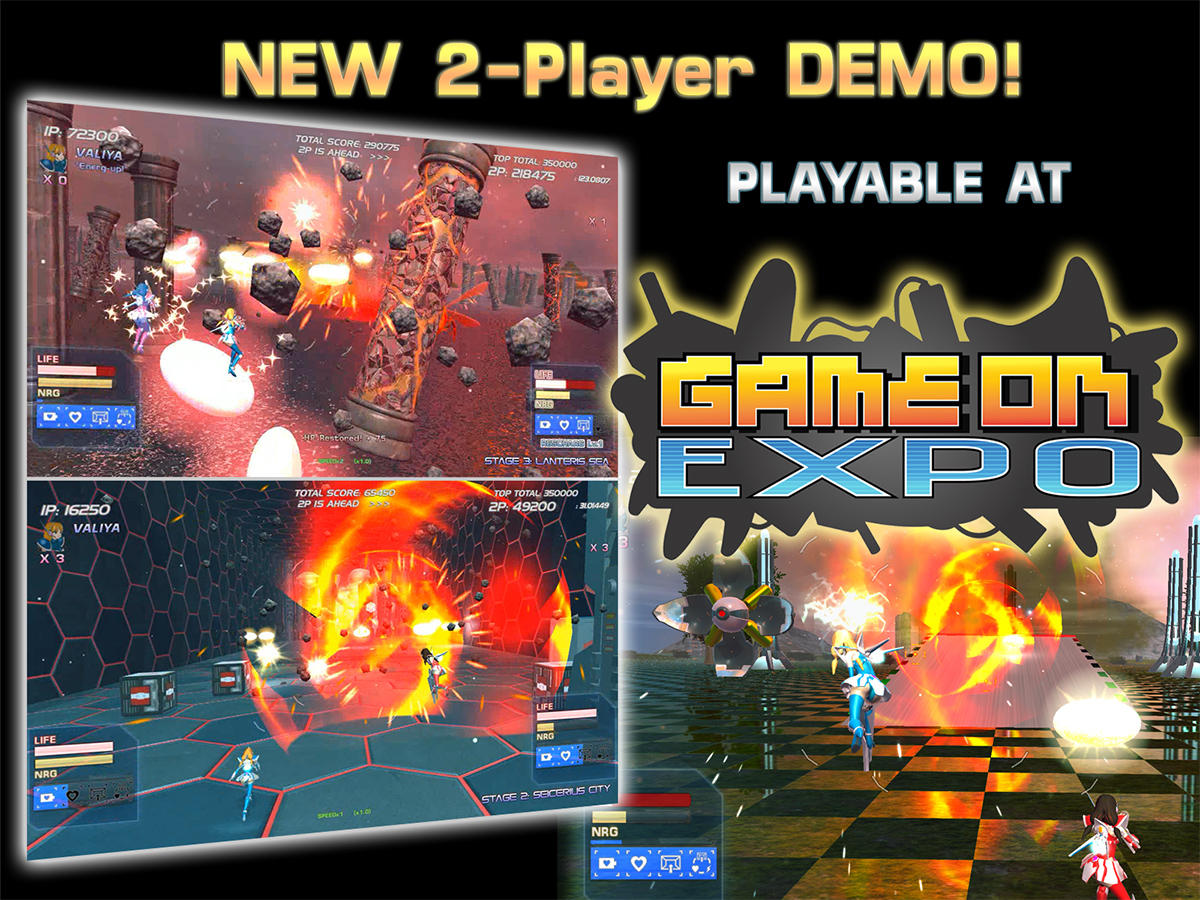 We'll be returning to Phoenix, Arizona from August 11-13 for the awesome GAME ON EXPO event! We've got a new demo that now features 2-player simultaneous high speed action! Team up and blast your way to victory: heal your partner with SP techniques, launch portals you can both super-attack through, and see who gets the higher score! There's also the start of a weapons loadout system: currently you can select between "Starshots" and "X-Missiles" for your lock on shots: the Starshots fire more frequently while the missiles do more damage but take longer to fire again. Our station will feature an amazing 1440p Yamakasi Catleap S-IPS monitor and MOTION SIMULATION EFFECTS provided by the WHIRLWIND VORTX peripheral prototype that lets you feel the speed of flight and the impact of hits!
---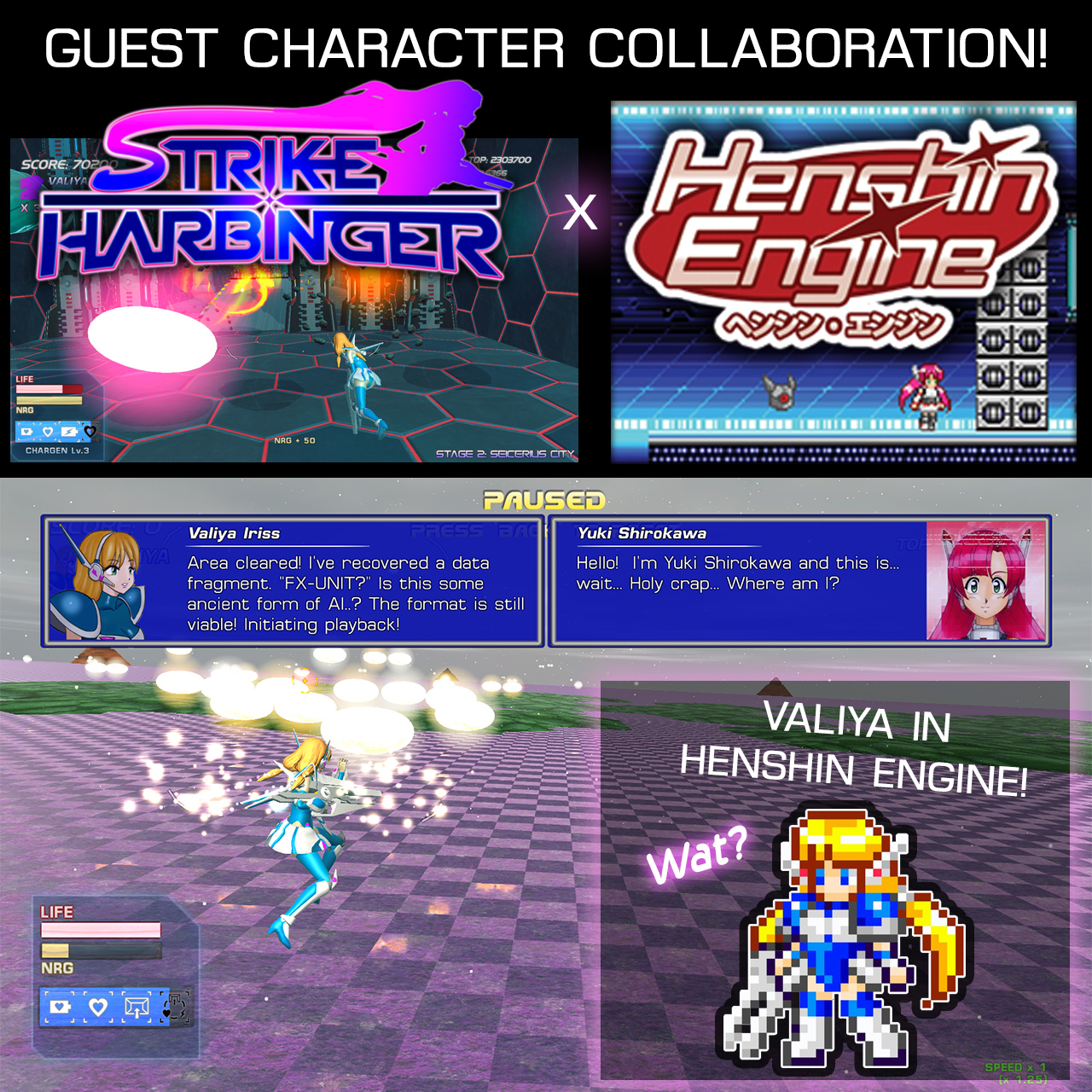 GUEST CHARACTER COLLABORATION WITH HENSHIN ENGINE! The Strike Harbinger team is proud to announce a guest character collaboration with fellow indie game HENSHIN ENGINE, which is close to reaching its crowdfunding goal! Our core team members are huge fans of the NEC PC Engine / TurboDuo platform and have noticed some cool visual parallels between our characters, in addition to us just getting along great as fellow developers! We're even featured in the same video by Happy Console Gamer... (which was totally unplanned!) Current plans are for Strike Harbinger's Valiya Iriss to be playable in Henshin Engine and vice-versa. While the details of how Henshin Engine's star Yuki Shirokawa will materialize in Strike Harbinger's universe aren't finalized, we have some cool ideas on how we could make that happen! Stay tuned for further news. Until then, please be sure to support the Saru Studio HENSHIN ENGINE KICKSTARTER.
Saru Studio HENSHIN ENGINE KICKSTARTER
and
Henshin Engine site
. [Update: Henshin Engine has reached its crowdfunding goal and is now working toward stretch goals! Thank you everyone for your support!] Check out Henshin Engine and Strike Harbinger at the Portland Retro Gaming Expo this October, where both games will be featured and playable!
---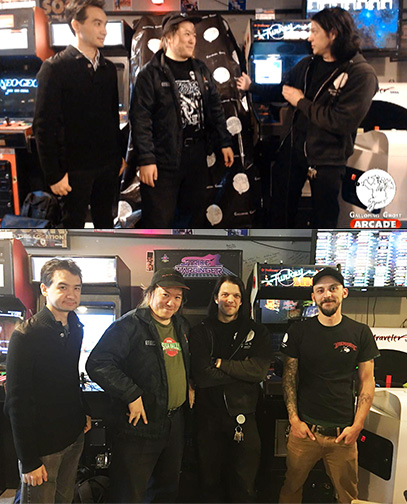 PARDON OUR DUST... CATCHING UP WITH OUR SURPRISE REVEAL AT GALLOPING GHOST ARCADE! On April 30 2016, the game was unveiled to the public for first time at the world-famous Galloping Ghost Arcade as a surprise conclusion to their SEGA Week event: as an arcade machine! With a three-level playable demo and specially engineered dual-stick analog arcade controls, the unveiling was streamed on Twitch, and the demo available for play for three days. While the intent was a surprise reveal for a limited key audience, the story has gotten more traction than we anticipated - necessitating a rapid building of this website. Strike Harbinger is currently in a very early phase of development; roughly only 5% -10% complete. An official announcement with an actual trailer and more details on our planned feature set is forthcoming. We will be able to evaluate our options for publishing or crowdfunding once we are further along. Thank you for your interest, and we hope to update more information here as development progresses!
---